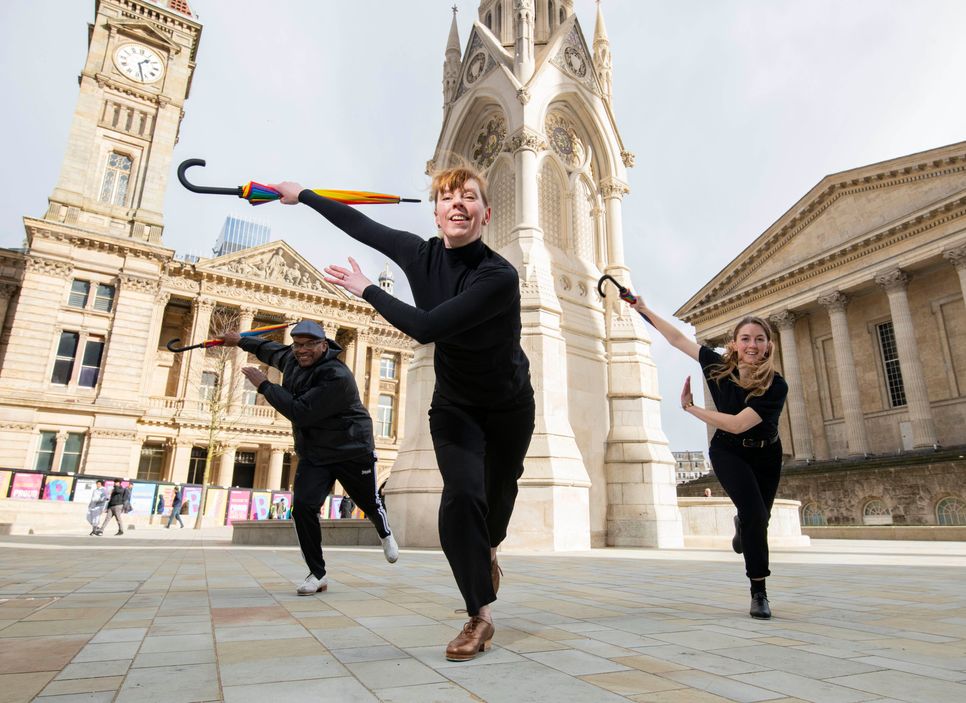 Birmingham 2022 Festival unveils 6-month culture programme
The Birmingham 2022 Festival has announced its six-month long cultural programme taking place across Birmingham and the West Midlands. It will be the biggest celebration of creativity ever seen in the region and one of the largest ever cultural programmes to surround the Commonwealth Games.
There will be over 200 events including a spectacular open-air show, a brand-new Birmingham inspired album, an immersive 3D experience on public transport, photography exhibitions across billboards, a city centre forest of magical proportions, a tap-dancing record attempt, and much, much more.
With events running from March to September, the festival will put Birmingham and the West Midlands' creativity, ambition, heritage and diversity on a global stage.
Passengers on board a West Midlands Metro tram between Wolverhampton and Birmingham will be taken back in time while experiencing the world's first immersive digital art powered by 5G on board a tram.
Time Travel Tram, created by immersive storytellers Surfing Light Beams and Crossover Labs, launches living history into the 21st century by transforming the view from the tram windows into a 3D visual extravaganza of people and places from the region's past. Running throughout the duration of the festival, from 21 March – 30 September, Time Travel Tram will be accompanied by a contemporary soundtrack created by some of the West Midlands' most exciting musicians and performers.
The festival opens on 17 March with Wondrous Stories – a spectacular, large-scale open-air performance taking over Birmingham's Centenary Square. This free show, created by Leamington Spa-based dance circus company Motionhouse, runs for seven performances from 17- 20 March and features a cast of hundreds, combining dance, acrobatics and awe-inspiring aerial displays.
A brand-new album, On Record, featuring eleven original songs about Birmingham offers a sonic love letter to the city. Featuring new songs by Birmingham artists – including SANITY, UB40 and Dapz on the Map – On Record has been created and produced by Jez Collins of Birmingham Music Archive and Grammy-nominated producer Simon Duggal. The multi-genre work will be available via a limited vinyl release and across all streaming platforms from Saturday 18 June. A new podcast and live event programme, In Conversations, will complement the album.
A mass participation tap dancing and storytelling extravaganza will take to the streets of Birmingham on 18 June for the city's biggest outdoor tap lesson and 'shim-sham'. Tappin' In will bring people together to get the region tap dancing and chatting.
This project will take place right across the region in Birmingham, Coventry, Stoke, Rugby, Cannock, Solihull, Tamworth and Telford.
Over 100 creative community projects will also take place across Birmingham. The Creative City Grants, generously supported by Birmingham City Council, has enabled 107 community groups to stage their own festival events. Highlights include a large-scale mural created by the residents of Druids Heath working with the award-winning Birmingham artist, Mohammed Ali and in Small Heath Muslim teenagers will gather stories from their family histories to create a theatre show.
In the final month of the festival from 2 – 18 September, giant fabricated trees and thousands of plants will take over Birmingham's Victoria Square in celebration of the cross-pollination which has shaped UK culture. PoliNations – produced by Trigger Collective and part of UNBOXED: Creativity in the UK – will see a festival of free events including spoken word, music, and drag take place under the trees' canopy, culminating in the Ballistic Seed Party – a day exploding with colour and creativity.
Visit birmingham2022.com/festival to find out more.
Related News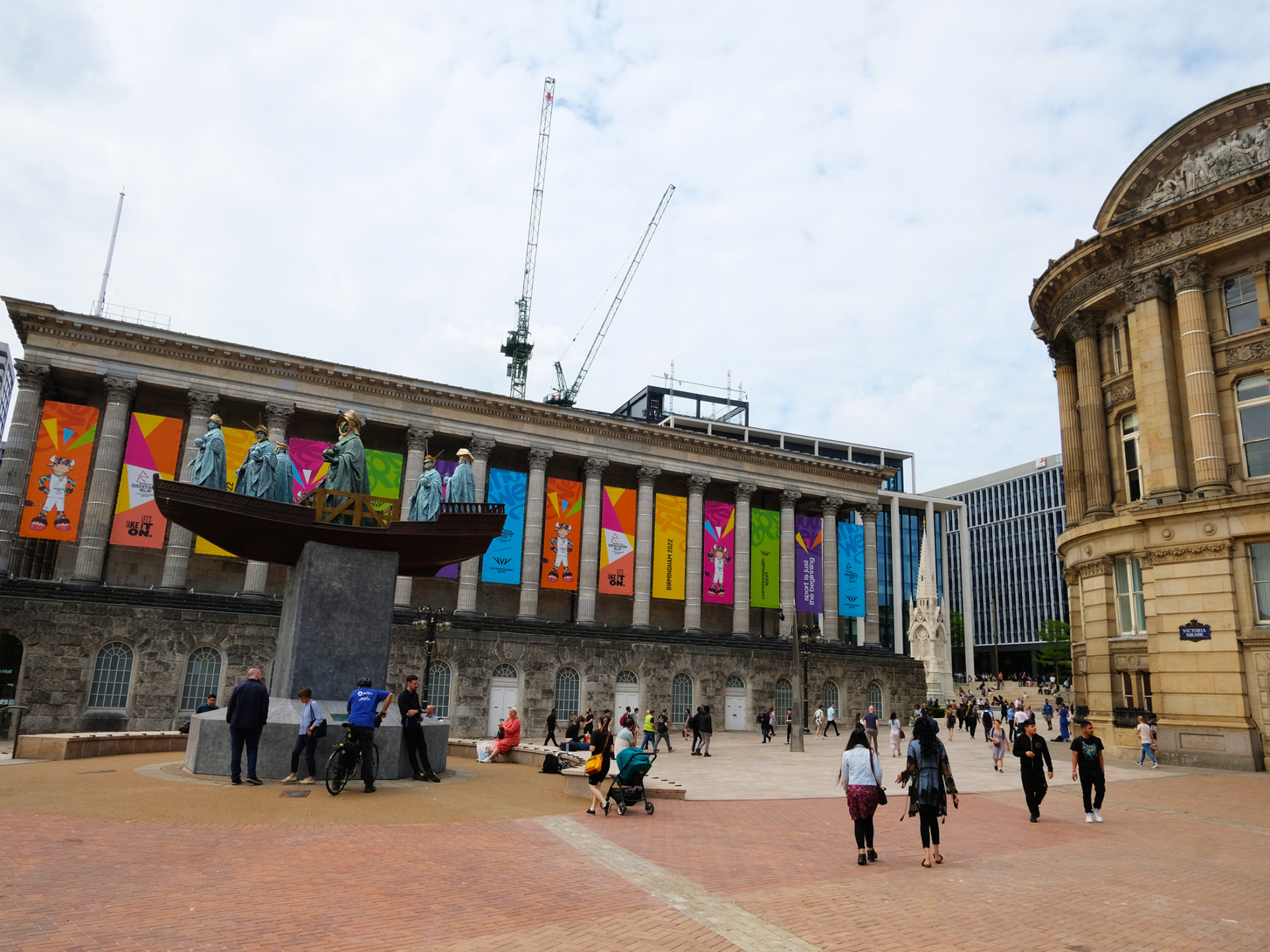 Businesses urged to apply for Games Local Access Parking Permit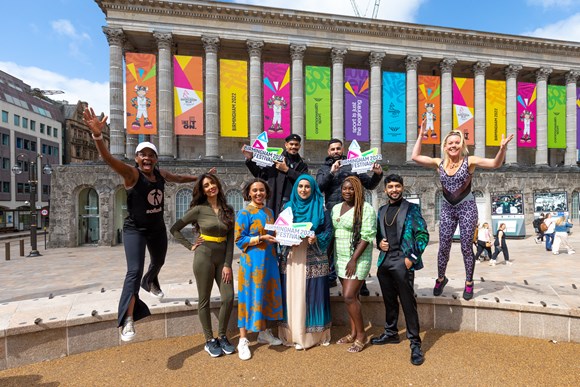 Victoria Square and Smithfield to come alive for 2022 Games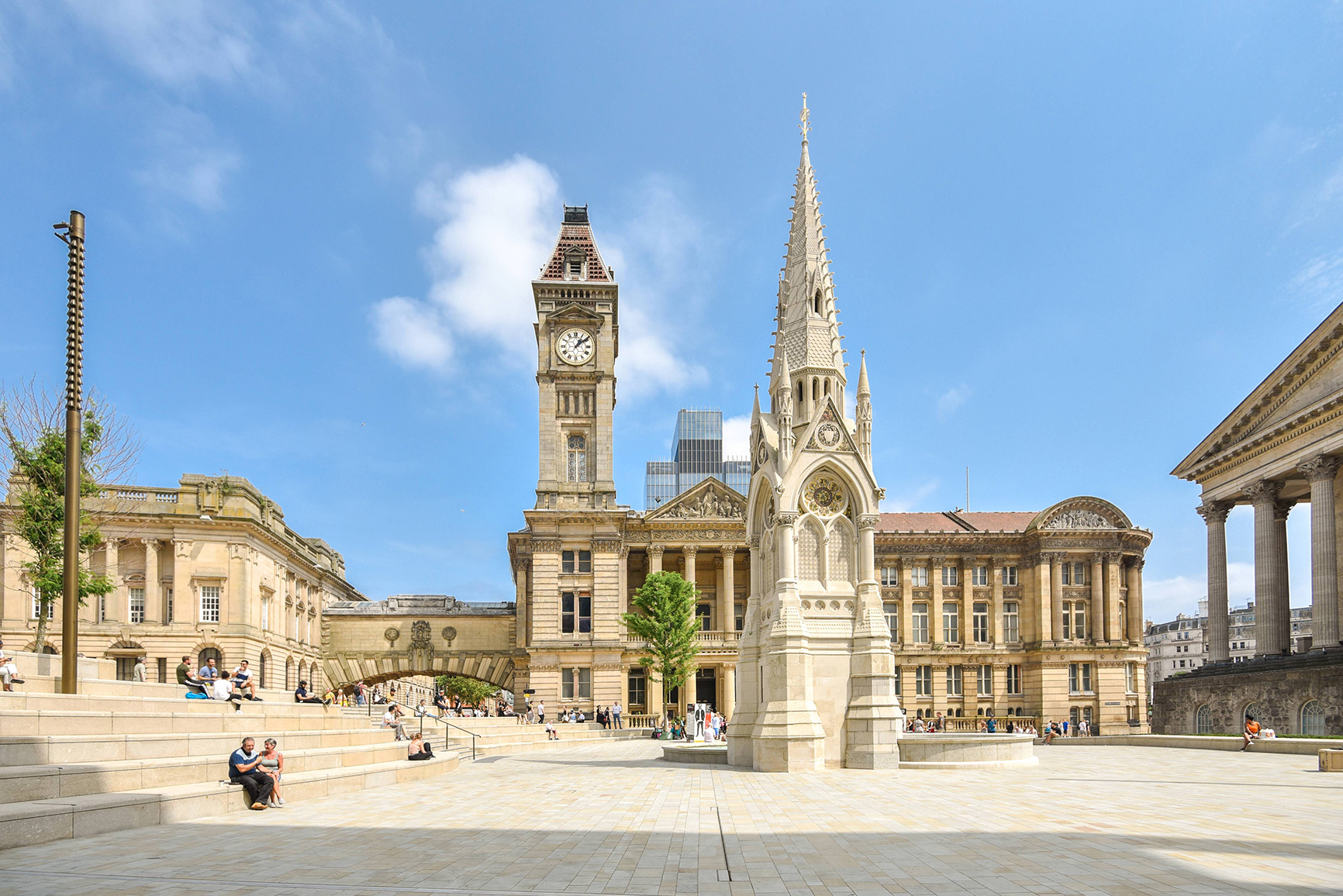 BMAG to partially reopen in April for Commonwealth Games visitors