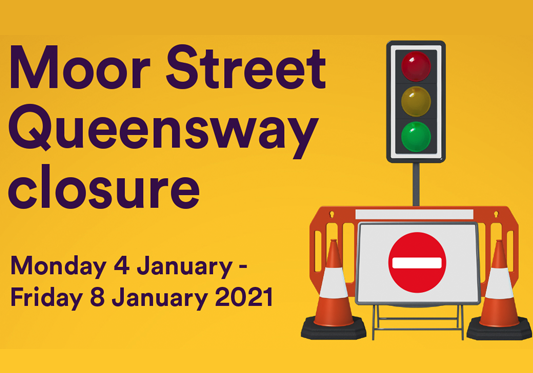 Moor Street Queensway closure for HS2 utility diversions
In preparation for High Speed Two (HS2), Laing O'Rourke and J. Murphy & Sons (LM) are carrying out a series of utility diversions in Birmingham, ahead of main works to build the railway.
From Monday 4 January to Friday 8 January 2021, a section of the southbound carriageway (towards Bullring) on Moor Street Queensway (MSQ) will be closed.
Traffic will not be able to travel southbound (towards Bullring) or turn right into Carrs Lane during this work. You should allow extra time for your journey and find an alternative route.
A diversion route for traffic has been set up, as shown on the map below.
If you work for a company or organisation operating near the road closure, then there may be an impact on your employees, customers, deliveries and other service providers.
So they can plan ahead and reduce any operational impact, please share this information.
If you have a question about HS2 or its works, please contact the HS2 Helpdesk team on 08081 434 434 or email hs2enquiries@hs2.org.uk
This schedule is subject to change depending on site/weather conditions and COVID-19 developments, but you can stay informed of any adjustments via: wmnetwork.co.uk/eastside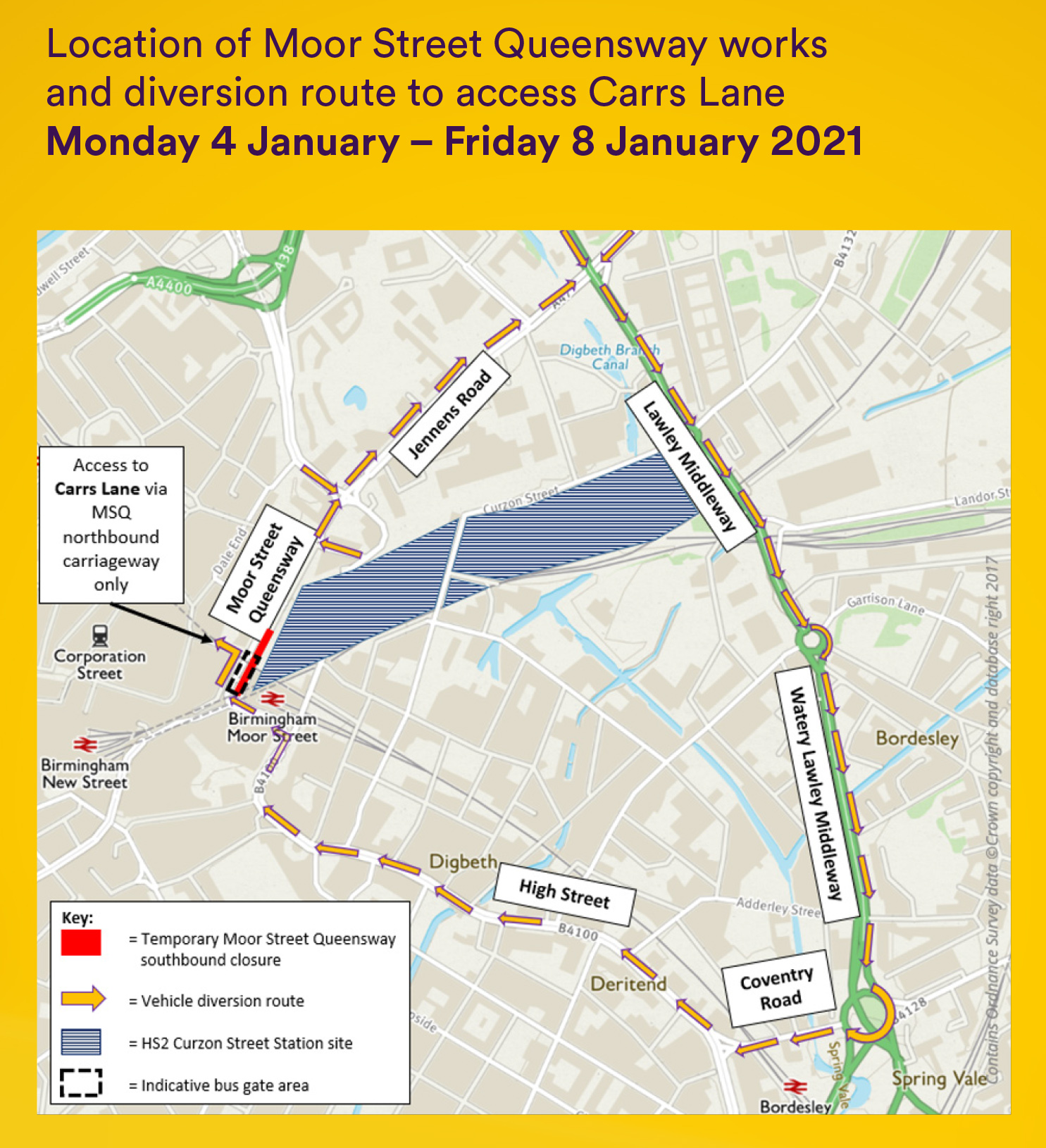 Related News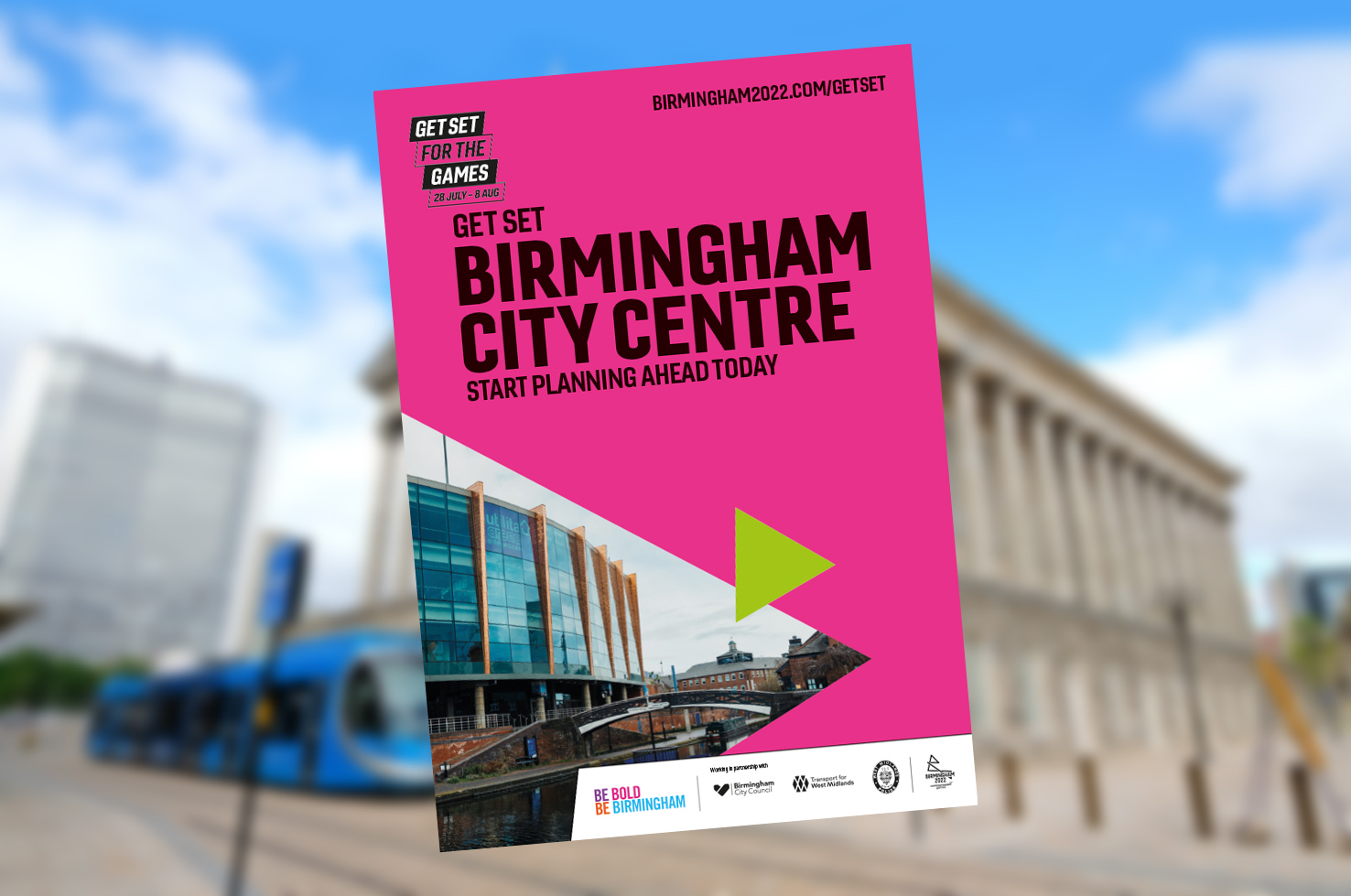 Get set for Games and prepare for busier roads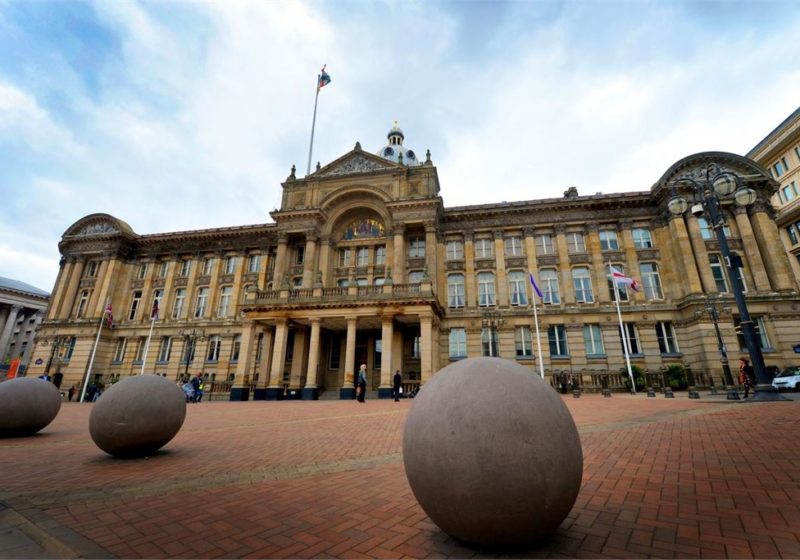 Additional Restrictions Grants now available through City Council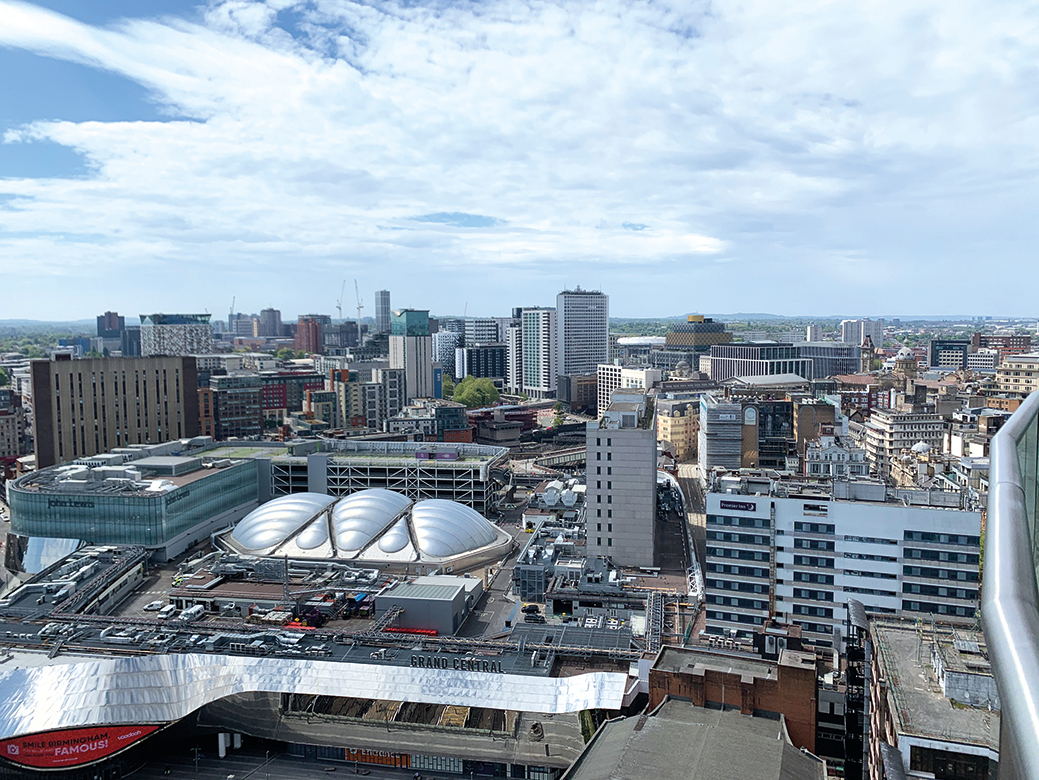 Omicron hospitality grant application process approved by City Council