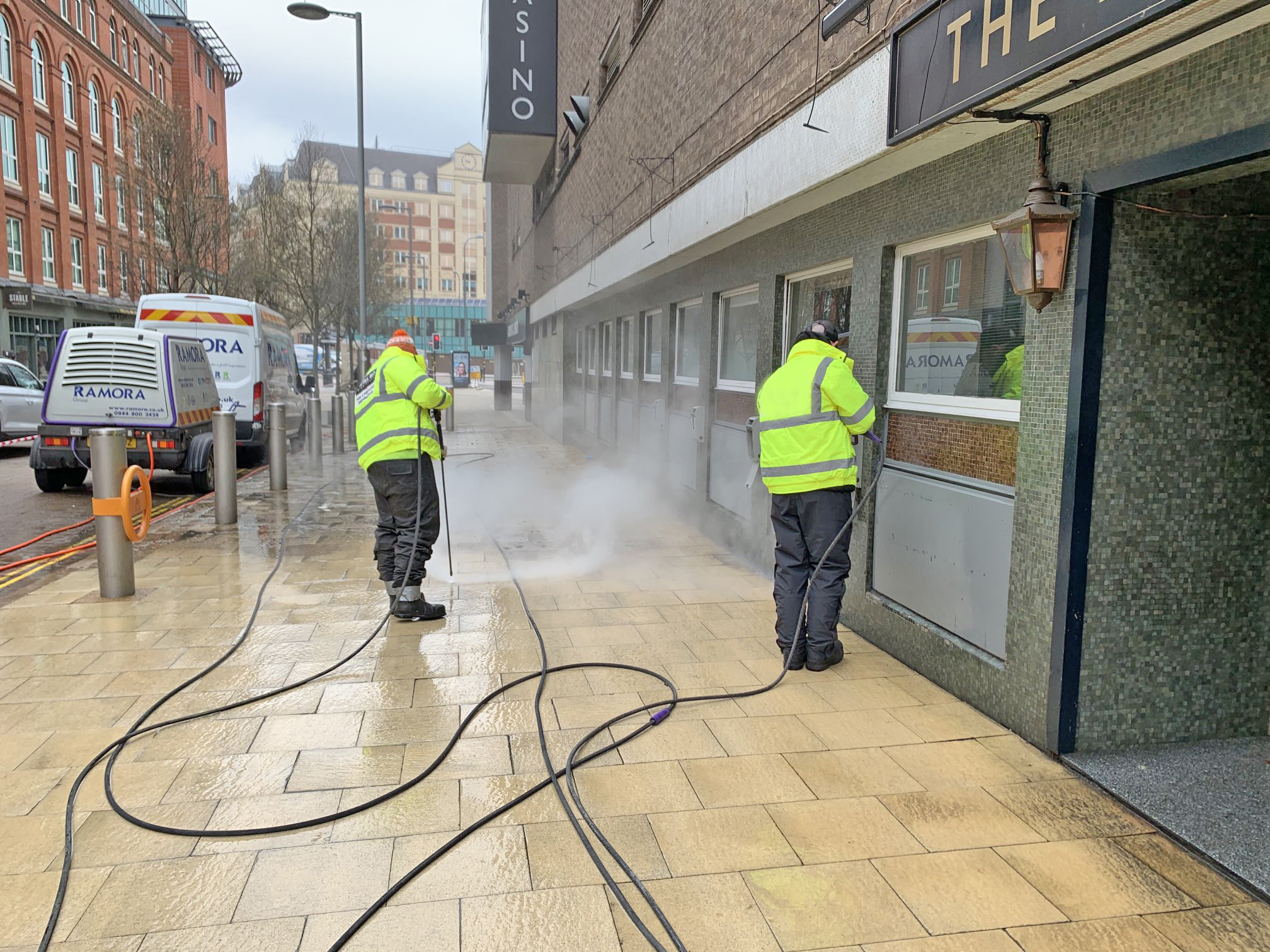 Cleaning the City Centre
Specialist pavement cleaning and gum removal across the Retail BID, throughout the year
Retail BID manages a programme of jet-washing and deep cleansing of the areas that are important to businesses, employees and visitors.
This professional cleaning service makes a noticeable difference to the retail environment and cleans are strategically timed for maximum impact.
This work is carried out in addition to Birmingham City Council baseline cleaning schedules to ensure a presentable city centre is delivered each day.