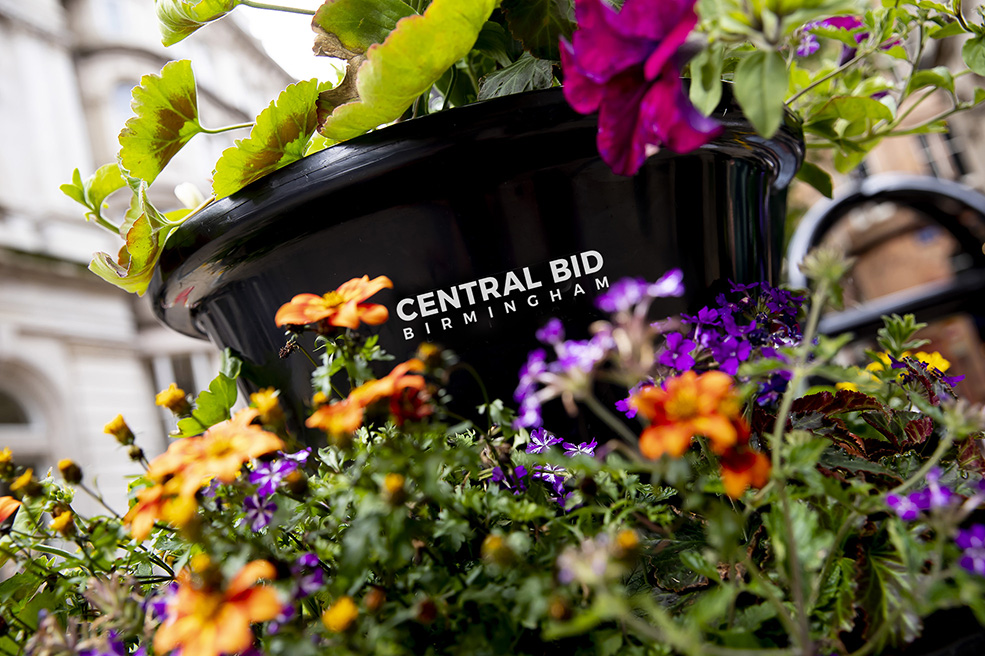 Greening the City Centre
Fragrant displays, Christmas lights and decorative features to beautify Birmingham city centre
During the busy summer months, the city centre comes alive thanks to the floral enhancements provided by Central BID. Each year we expand the reach of our floral displays with new areas including
A key finding from our fourth-term consultation survey with Central BID members was the desire for a greener central Birmingham.
Working with Birmingham City Council's award-winning Parks team and local suppliers Central BID creates attractive floral displays across the city centre. Not only does this seasonal colour reflect well on the city, it also forms part of a welcoming, brighter street-scene.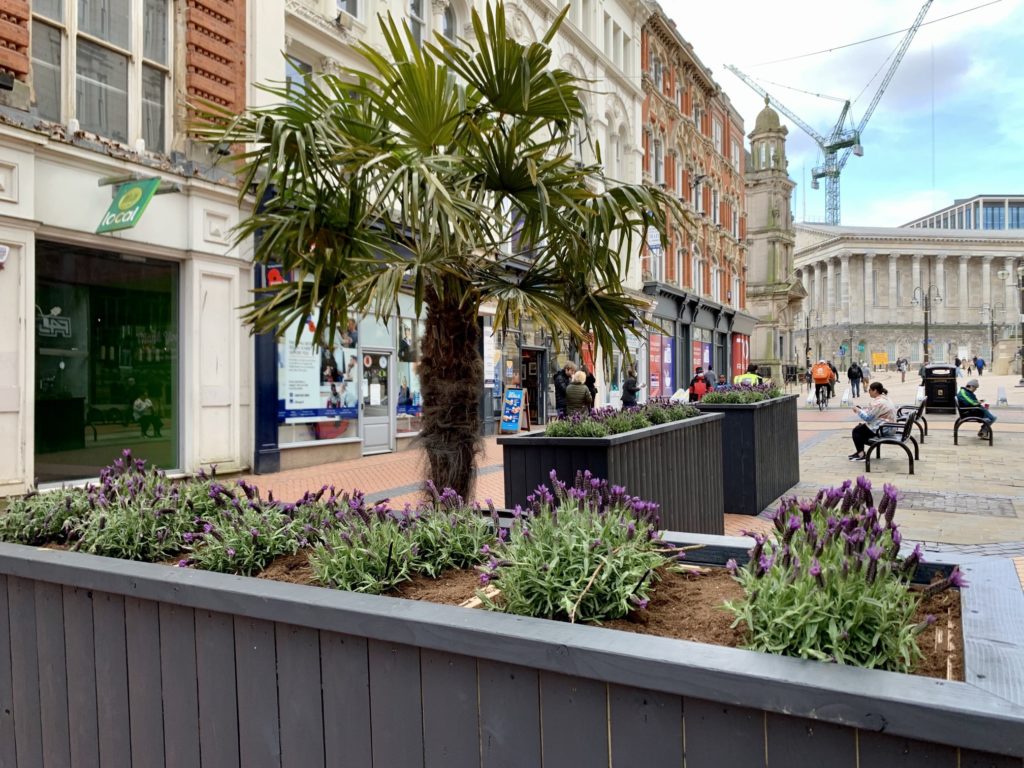 The BID helps maintain the National Barrier Assets and re-plants and re-paints them when required.
Furthermore, is always looking for new opportunities to green the city centre, such as new flower displays on Union Street, Ethel Street and Victoria Square, each feature bringing added attraction to that area.
The BID also ensure members' voices are heard in joint projects such as the Going Green Infrastructure Masterplan.
We are working with Colmore BID on the masterplan to explore how the benefits of greener infrastructure can play a significant role in addressing challenges such as climate change, health and wellbeing, retail and economic changes.