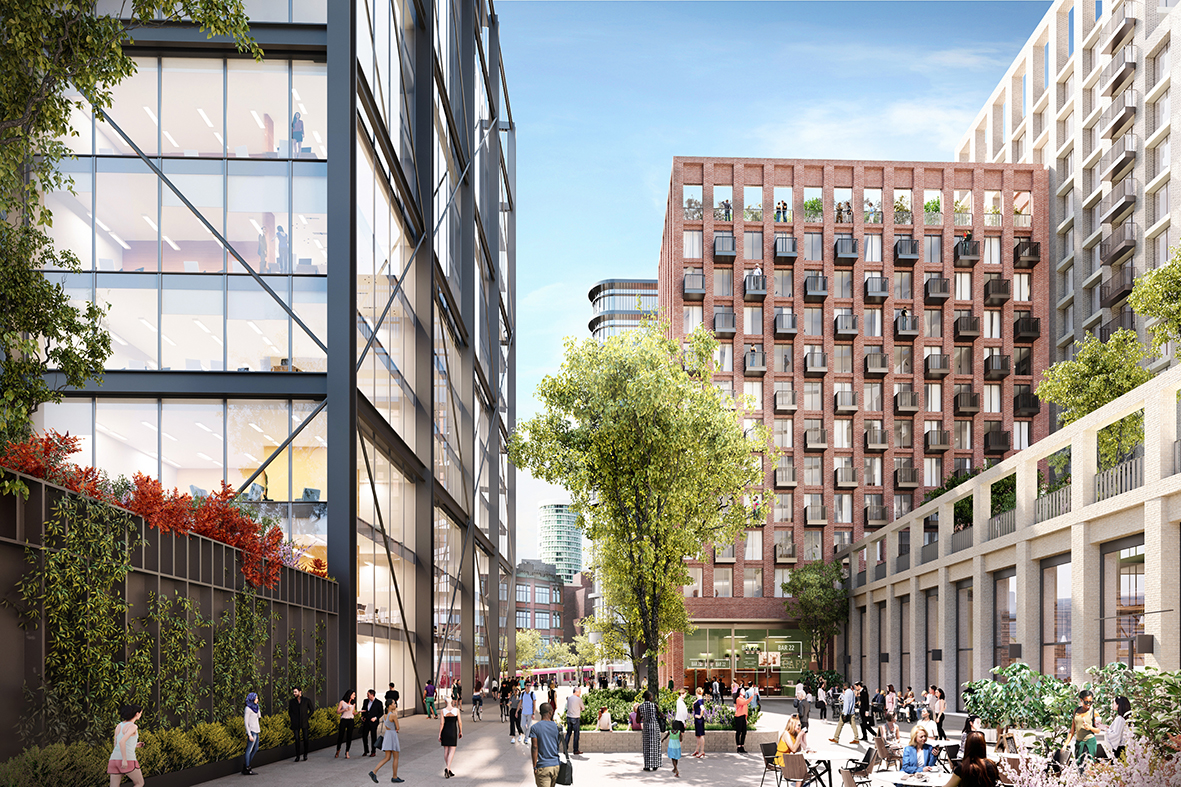 2022–2027:
The Next
Five Years
The Commonwealth Games, better transport connections and more… it's a new era for Central Birmingham
Like all major cities, Birmingham is going through a period of immense change.
Much of this change has been driven by coronavirus and its impact on retail, hospitality and leisure, after the global pandemic changed almost overnight the way we live, work and socialise.
And despite these changes being forced upon every town and city across the UK, Birmingham is different. There's so much to be excited about in the coming years and the BID is at the heart of this activity representing our 400-plus members.
Member feedback tells us that increasing safety and footfall in all areas of the BID are absolute priorities and every initiative we lead or partner throughout our next term will have this requirement in mind.
In 2022 the eyes of the world will be on Birmingham when the city hosts the Commonwealth Games. Spectators, athletes and worldwide media will be able to enjoy our shops, arcades, restaurants, coffee shops, bars and attractions. We will work tirelessly with the city council to ensure the city centre streets look their best and that our businesses receive maximum potential from this showpiece event.
While HS2's transformation of the eastern side of the city centre continues apace, the new extended Midland Metro tram route along Broad Street to Edgbaston will make it easier for commuters and shoppers to visit the city centre, taking in shows or exhibitions at a new-look Symphony Hall, the beautiful Town Hall and a refurbished Museum & Art Gallery.
Near Bullring, the vast Smithfield development on the site of the former wholesale markets will create new public spaces, commercial opportunities, family attractions and residential developments.
Returning to the eastern side of the city centre and Hammerson's exciting redevelopment of Martineau Galleries, which will create 1,300 new homes, a new city centre hotel and a signature gateway from Curzon Street HS2, offering plenty to be excited about.
Then there's a new co-working space and tenants at Mailbox, exterior improvements to the iconic Selfridges and new buildings at Paradise, Chamberlain Square and Centenary Square to whet our appetites for a new era in the city centre.
The next five years offer so much promise for Birmingham city centre and to recognise and represent the diverse nature of BID businesses within the central heart of the city centre, Retail BID will change it's trading name to 'Central BID Birmingham' which we believe will be a confident statement on the direction of Birmingham city centre as a major destination for shoppers, visitors and a place where businesses can thrive.
Sam Watson, Chair, Retail BID
Read our Business Plan for 2022-2027 >