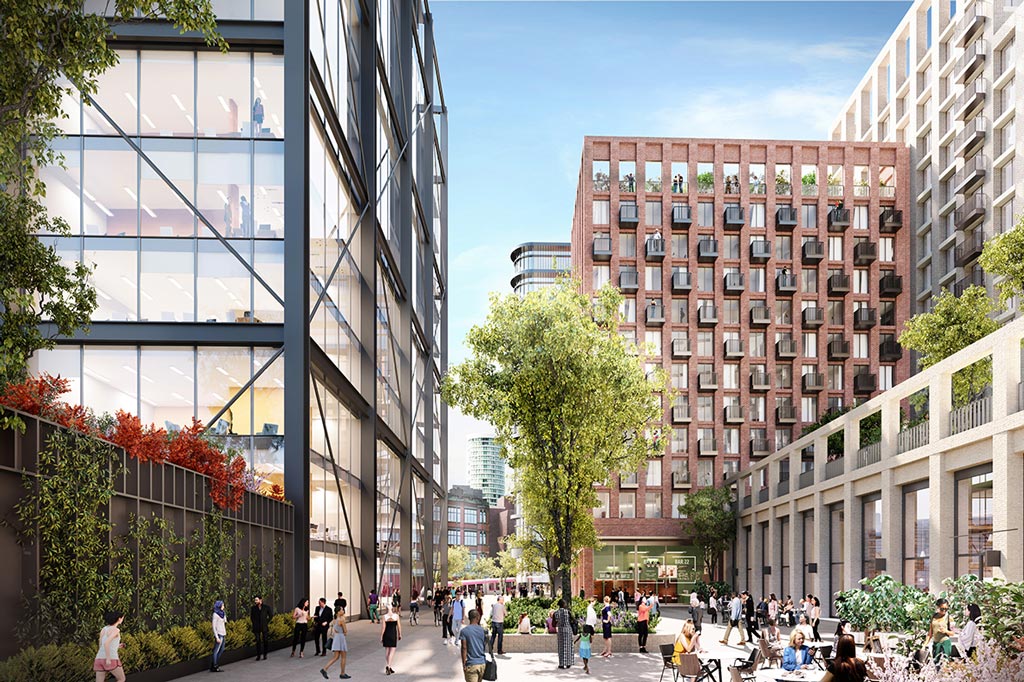 Birmingham's bright future
One of the most spectacular events ever to take place in Birmingham is just months away as the Commonwealth Games prepares to roll into town.
This showpiece event will attract spectators, participants and media from across the world, create jobs and skills and put Birmingham and the West Midlands back firmly on the visitor map.
While attention is paid to the sports and culture events throughout 2022, the Games legacy is a critical factor, ensuring visitors return and footfall continues long after the closing ceremony.
Sitting alongside this, Birmingham is welcoming a whole host of regeneration schemes across the city.
The HS2 rail project and new Curzon Street station will transform Eastside, bringing international visitors to the Central BID, while new Midland Metro tram connections will enable easy access to the city centre from Edgbaston, Broad Street and Digbeth.
The future vision for Birmingham Smithfield, near St Martin's and Bullring, includes new, vibrant retail markets, exciting family leisure, cultural buildings, homes, public squares and transport facilities with an investment value of over £500 million.
Hammerson's Martineau Galleries development represents one of the most strategic regeneration schemes to come forward within Birmingham's city core, delivering 1,300 new homes, 110,000 overnight stays per year at a new hotel, bringing £7 million per year into the local economy and a signature gateway to Birmingham adjacent to Curzon Street station and HS2.
Meanwhile, Birmingham City Council has launched a bold plan to reinvent the city centre with new parks and green spaces as a priority. The City Council launched Our Future City Plan: Central Birmingham 2040, Shaping our City Together, with priority given to walking, cycling and tram routes – all prioritised to help generate footfall across the city centre, particularly in response to the coronavirus pandemic.