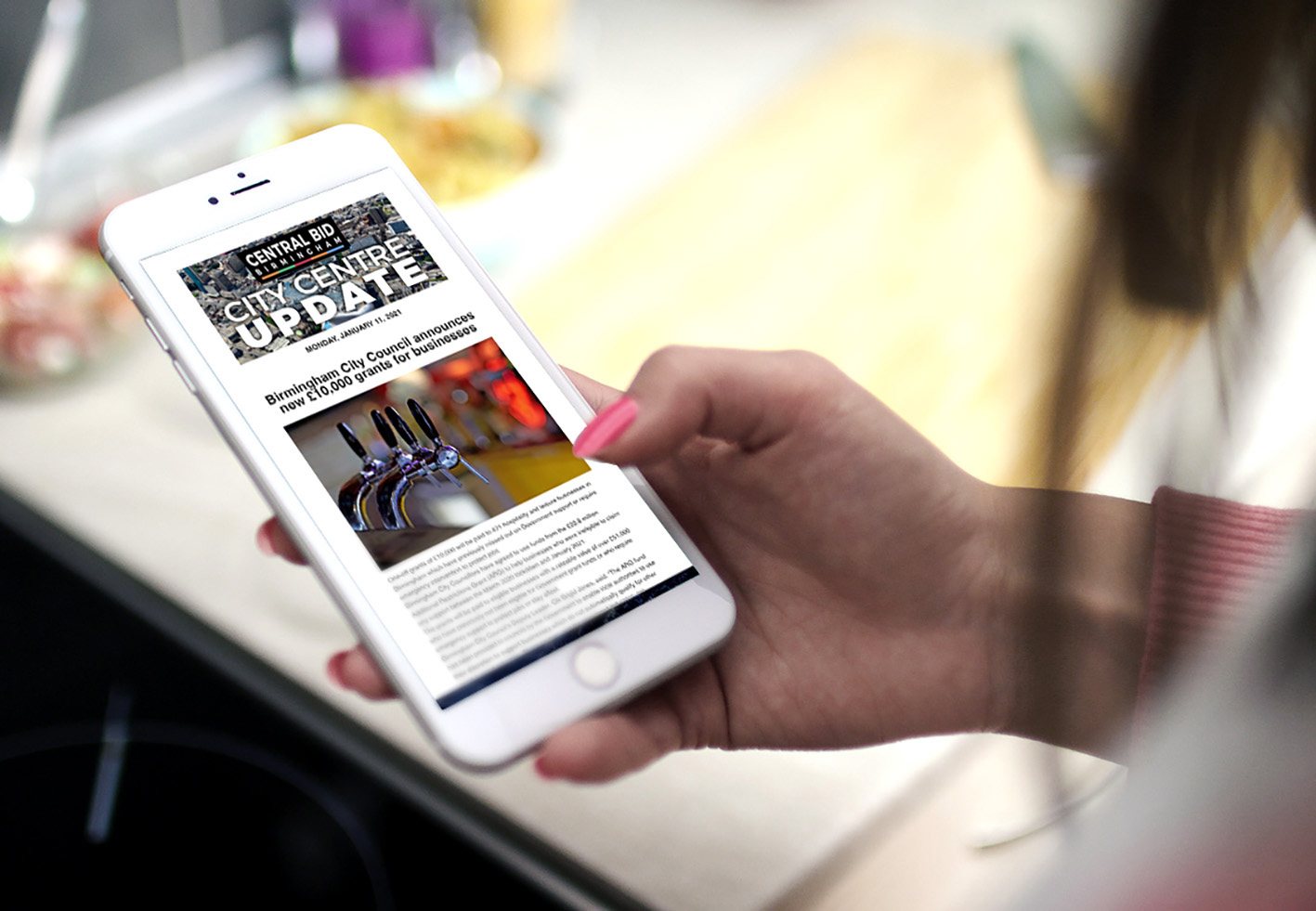 Business Support
Coronavirus guidance, business insights and a collective voice to champion or challenge
Central BID continues to be the voice of business in central Birmingham, particularly as businesses emerge from the Covid-19 pandemic.
The BID represents the views of its members, giving them a voice and to maintain service-level agreements with Birmingham City Council and West Midlands Police.
The BID has installed a new network of market-leading Springboard footfall cameras throughout the city centre following a successful grant application to the government's Welcome Back Fund. This enables data and insight to retail and hospitality performance and benchmark against other major cities.
Our neighbouring Business Improvement District, Colmore BID, is leading a study on 'The Future Business District', into long-term recovery from the Covid-19 pandemic. The study is supported by Central BID due to the importance of the return of city centre workers and the future of the city centre.
To effect positive and lasting change, Central BID continues to develop relationships with key city centre and national stakeholders to improve performance and optimise trading environment, all for the economic benefits of members.