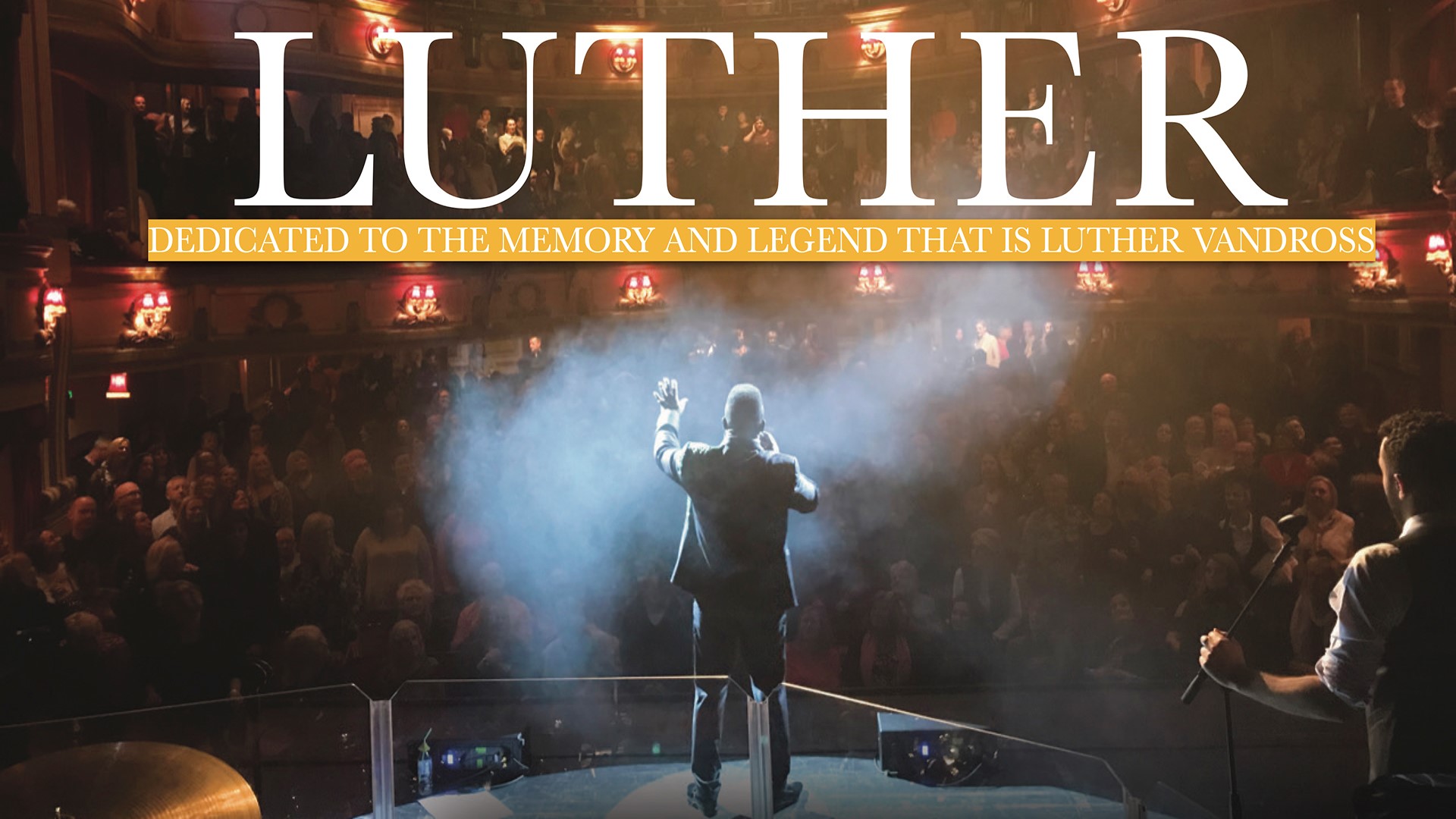 What's On in Birmingham: Autumn 2022
A round-up of gigs, shows and, of course, the Commonwealth Games, bringing visitors to Birmingham
Perry's Trail
With 17 physical statues and eight digital avatars to find, Perry's Trail encourages families to get active during the Commonwealth Games and follow the trail around Birmingham to find Perry the Bull, the Games mascot.
The trail, in aid of Sport Relief, will give you the opportunity to participate in fun exercises, see Birmingham's sites and soaking up the atmosphere of the Games. ​
​Sport Relief, United by 2022 and the Commonwealth Sport Foundation have teamed up as official charity partners to celebrate an incredible summer of sport at Birmingham 2022.
Visit https://www.birmingham2022.com/perrys-trail to download the trail map.
Victoria Square Festival Site
Victoria Square will be the beating heart of the city centre Festival Sites, where you can watch the sporting action, join in with Sunrise Stretch Sessions, or bring the family in for a dance off with Perry. The stage in Victoria Square will be alive with the sounds of Birmingham so you can drop in to listen to artists and performers, whilst enjoying food and drink provided by Colmore BID cafes, bars and restaurants.
Working with Birmingham's independent music organisations and programmers, the Festival will showcase over 150 of the region's best musicians, giving us more than 60 hours of local live music here during the Games.
The Key to the City
The Key to the City is traditionally given by a City Council or Mayor to a hero or dignitary, symbolising that they have the freedom of the city.
This Key to the City belongs to all of us – not just the chosen few – and we can award it among ourselves for any reason we choose.
For ten weeks this summer, be one of the thousands of Brummies to award someone the Key to the City – a ceremonial honour – but also a physical Yale key that will enable the recipient to explore private and intriguing places and spaces around the city that they might not have happened on before.
A Celebration of Birmingham City Transport Buses
Transport Museum Wythall
Until October
Transport Museum Wythall present a new exhibition for 2022 celebrating the life and times of Birmingham City Transport buses. The city owned and operated most of the buses in Birmingham until 1969, each proudly wearing the coat-of-arms on the distinguished colours of dark blue and cream.
A BSL Community Chorus – Your Love Lifts Me Up
Cedar Church
Until 30 September
Various locations

There are over 5,000 Deaf children in the West Midlands and 32 million worldwide. For the Birmingham 2022 Festival, local artist collective Friends Of Cedar Church have worked with staff and pupils of Longwill School For Deaf Children to ambitiously orchestrate and provide an uplifting community song to celebrate British Sign Language (BSL) as a major language in Birmingham, a City of Languages, and across the world. The aim is to empower Deaf children by teaching signing through singing across whole communities.
Ceremony: Pop comes to Campus
University of Birmingham Music and Concerts
Until 28 October, 9am- 7pm
Bramall Music Building, University of Birmingham
This exhibition reveals and celebrates the University's role in local and international music culture, using unearthed posters, photographs and archive material.
WHAT'S ON AT BIRMINGHAM PERFORMANCE VENUES
August 2-6
The Cher Show
August 6
It's Carnival
August 9-27
Les Miserables
August 19-28
To The Streets!
August 30-September 3
Beautiful – The Carole King Musical
September 13-17
The Color Purple
September 27-October 2
Rambert Dance in Peaky Blinders 2022
October 4-15
Sister Act
August 20
Diljit Dosan JH
August 23 (rescheduled)
Paw Patrol Live
August 29
Neha Kakkar
September 2
Arcade Fire, the WE tour
September 9
Babbu Maan
September 10
Adam Kay, This is Going to Hurt… More
September 10-11
Birmingham International Tattoo 2022
September 11
Professor Brian Cox Live
September 14
Dr Jordan B. Petterson: Beyond Order
September 16-17
Joe Lycett More, More, More!
September 22
George Ezra
September 24
Andrea Bocelli
October 1-2
Jaffa Trampoline & Tumbling British Championships
October 4
Machine Gun Kelly
August 25-27
Fame – Stage Experience
September 4
Foy Vance – Signs of Life Tour
September 6-10
Derren Brown: Showman
September 11
The ELO Experience
September 13-17
Fisherman's Friends – The Musical
September 25
Luther – The Luther Vandross Experience
September 27-October 1
South Pacific
October 5
The Rock Orchestra by Candlelight
October 6
The Dreamboys
October 7
80s Live
October 8
Mercury – The Ultimate Queen Tribute
October 9
Pink Martini
October 12
Steve Steinman's Anything for Love – The Meat Loaf Story
October 14
The Sensational 60s Experience
August 28-29, Town Hall
Peppa Pig: My First Concert
July 30, Symphony Hall
Joe Jackson
August 2, Symphony Hall
CBSO: Happy Birthday John Williams!
August 3-5, Symphony Hall
Sarah Millican: Bobby Dazzler
August 23-28, Town Hall
Zog and the Flying Doctors
September 1, Symphony Hall
RuPaul's Drag Race UK: Season 3 Tour
September 3, Symphony Hall
Massed Male Voices of Cornwall
September 4, Symphony Hall
Got 2 Sing Choir 10th Anniversary Celebratory Concert
September 6, Symphony Hall
Tavares
September 6, Town Hall
Vir Das: Wanted
September 7, Symphony Hall
Tim Peake: My Journey to Space
September 8, Symphony Hall
Fastlove: A Tribute to George Michael
September 8-10, Town Hall
Fame UK Reunion 2022
September 12, Town Hall
Justin Hayward
September 12, Symphony Hall
Agnes Obel
September 13, Symphony Hall
Chris de Burgh & Band
September 14, Symphony Hall
Don McLean: 50th Anniversary of American Pie
September 15, Symphony Hall
David Essex
August 26
Ustad Rahat Fateh Ali Khan
September 10-11
Birmingham International Tattoo 2022
October 5-9
Horse of the Year Show 2022
October 14 (rescheduled)
James Taylor
October 15-16
Robbie Williams
October 23
Billy Idol & Television plus support from Toyah
August 18-21
The Festival of Quilts
August 26-29
Insomnia Gaming Festival
September 4-7
Autumn Fair
September 4-7
Moda
September 6-8
IMHX
September 14-15
The Contamination & Geotech Expo
September 14-15
The Flood Expo
September 17-20
The Photography Show
September 20-22
The Print Show
September 23-25
A Place in the Sun Live
September 23-25
Arnold Sports Festival UK 2022
September 23-25
The National Wedding Show