We work alongside the City Council, neighbouring BIDs and West Midlands Police
Central BID works closely with Birmingham City Council across all aspects affecting the city centre environment on matters including cleaning programmes, public realm projects affecting the BID area and city centre events and festivals
The BID also joins forces with West Midlands Police and also has three dedicated PCSOs who work alongside the team with regular patrols of the area.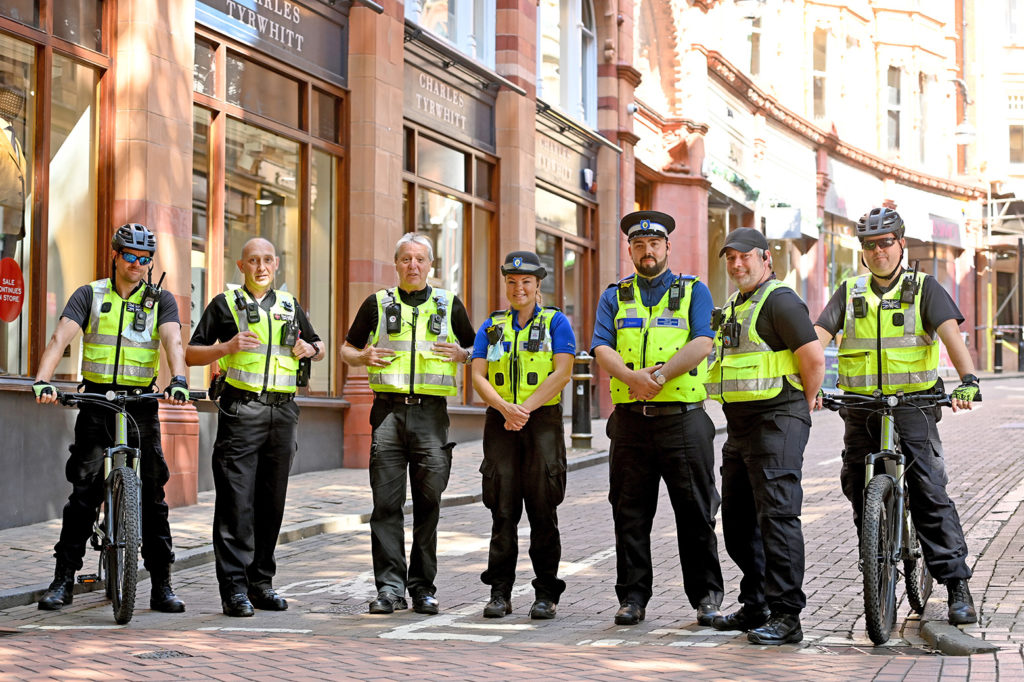 Alongside daily patrols and sharing intelligence, we also support the Police with regular 'All Out Days'. The operations have targeted prolific offenders in the city centre, including high value known shoplifters, organised city centre crime, vehicle theft, Criminal Behaviour Order breaches and breach of Community Protection Notices.
Separate All Out Days which target anti-social behaviour and drugs use in the city centre have also been carried out. A trained drugs dog has patrolled with the teams to identify individuals in possession of drugs.
We regularly collaborate with our neighbouring city centre BIDs and Visit Birmingham on promotional campaigns, research, cleaning and public realm projects.
An example of this is the 2021 'Summer in the Square' event, which Central BID partnered with Colmore BID and Birmingham City Council to create a city centre summer food and drink attraction in Victoria Square.