Birmingham Weekender is back!
Birmingham Hippodrome and Bullring & Grand Central have announced Birmingham Weekender is returning to the city this August Bank Holiday Weekend with free events for everyone to experience.
On Saturday 26th of August and Sunday 27th of August, Birmingham Weekender will takeover the heart of the city. With colourful installations, interactive experiences and energetic performances from some of the best local, national and international artists.
This year's festival takes place at Bullring & Grand Central and in the Hippodrome's home district of Southside. Highlights include a giant swing set on Central Street, which will be open to the public after daring aerial duets from All or Nothing Theatre; a spectacular stage near the Rotunda, curated by young people; and Lumini, a sculptural and sensory inflatable walk-through of wonder. Located on Hippodrome Square, Lumini will host an array of workshops and performances across the weekend, including yoga, sensory sessions and African drumming.
For visitors arriving at New Street Station, their experience will start right on the concourse with fantastical 3D street art, surprise flash dances and head-turning mass choir performances.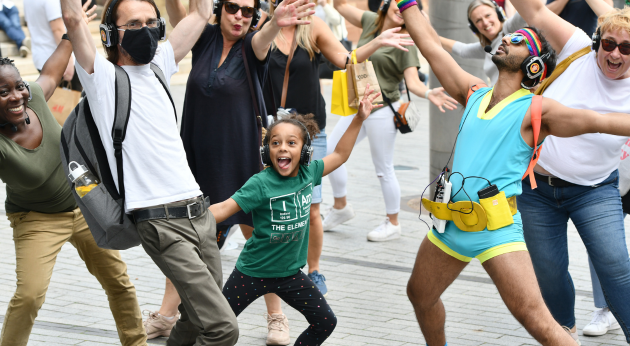 Birmingham's streets and squares will come to life with free interactive experiences. This will include life-sized retro arcade games, a community-based escape room, the return of the previously sold-out Guru Dudu silent disco walking tours. In addition to, jaw-dropping performances from Circus Raj, featuring a tantalising troop of aerialists, acrobats, musicians and giant puppets from Rajasthan.
Hippodrome Associates Motionhouse will return to Birmingham Weekender to perform WILD. A spectacular production commissioned by the Hippodrome and seen by over 100,000 people across the UK and Europe. The extremely talented young dancers will also perform on WILD's 'forest of poles' set each day with a piece created with the company.
Meanwhile, Edgbaston Street will be transformed into a playground for all ages with SPARK. A creative space that encourages and supports play with natural and upcycled materials, and The Rig! A unique musical soundscape, which encourages audiences to explore their musicality with upcycled instruments.
Installations include Serving Sounds, a multi-sensory sound installation that creates connections through music by The Working Boys Club, and The Whale, a unique solo theatre performance from Coventry's Talking Birds that visitors experience by stepping in through a giant whale's mouth.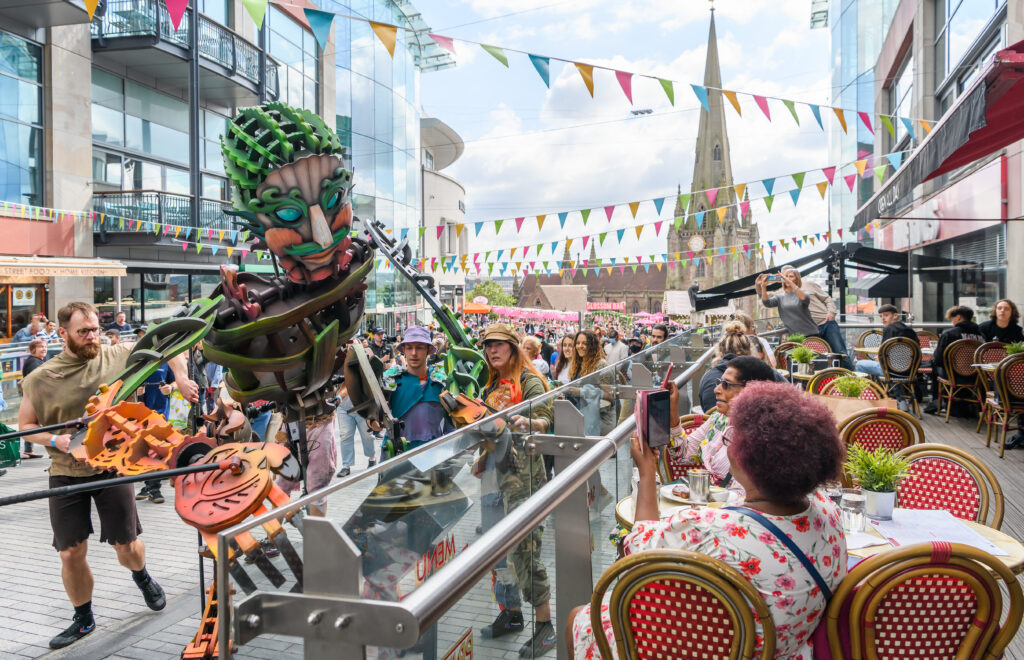 At the heart of the festival, Rotunda Square will come alive with a bold and colourful stage designed by local artist James Cowper. Visitors can expect a spectacular performance programme that has been co-curated by Birmingham Hippodrome's Young Advocates. With music from Girl Grind UK, Sisters in Dub, dance from Eloquent Dance Company and Marshon Dance, theatre performances from British Youth Music Theatre and more. The stage will be hosted by Birmingham's own Rakeem Omar, presenter at BBC Radio WM and BBC Radio 1Xtra and Kaylee Golding, presenter at BBC Radio 1Xtra.
The festival culminates on Sunday with Weekender Carnival, a vibrant musical celebration and dance extravaganza by ACE Dance and Music. Sunday will feature a mass procession through the streets to start and end the day.
Birmingham Weekender will have dedicated British Sign Language (BSL) interpreted and audio-described performances. Accessible viewing areas and a team of dedicated access hosts working across the festival and at the festival access hubs, located on Rotunda Square and Edgbaston Street.
Birmingham Weekender runs from Saturday 26th August and Sunday 27th August between 12pm – 6pm. For more information about Birmingham Weekender, please visit: birminghamweekender.com
Birmingham Weekender is produced by Birmingham Hippodrome, in partnership with Bullring & Grand Central and supported by Birmingham City Council, Arts Council England, Without Walls, Southside District, The Arcadian and Network Rail.
Related News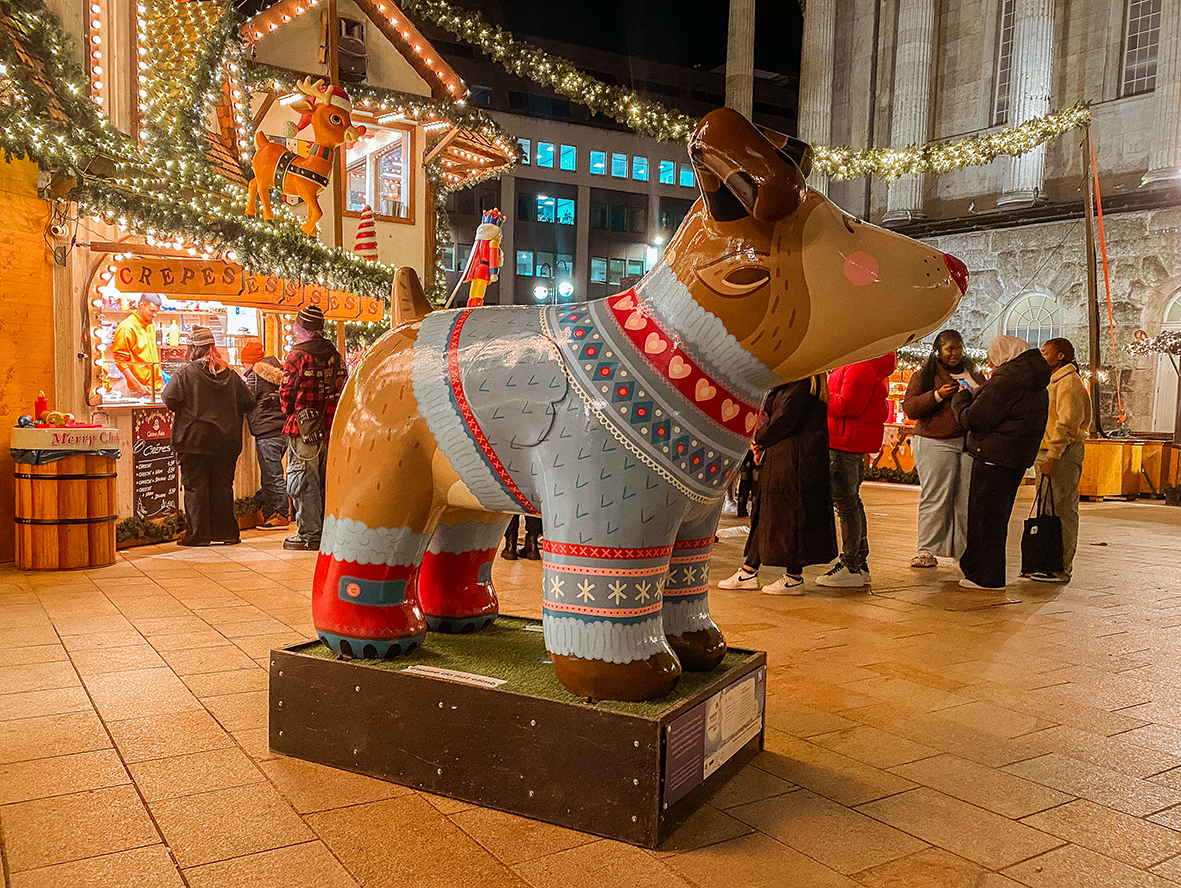 Download the Snowdogs Discover Birmingham trail map for a magical Christmas!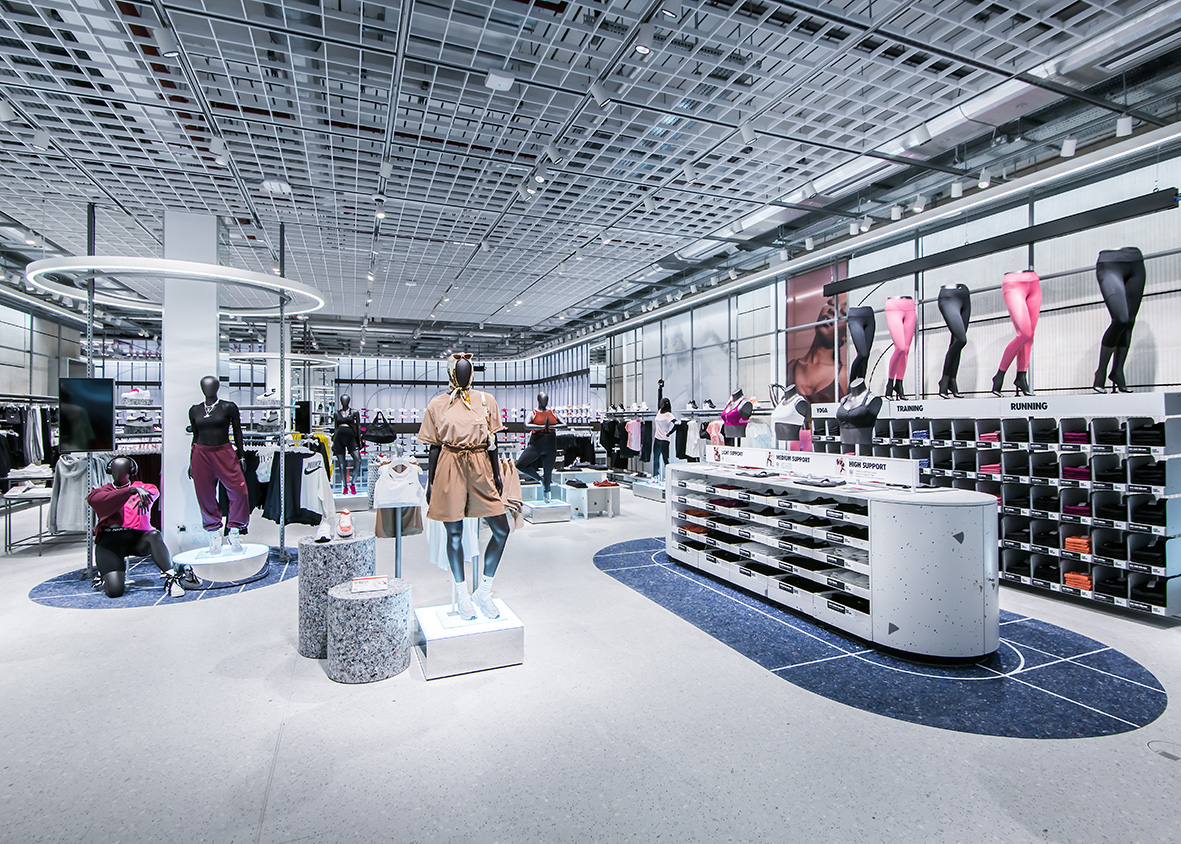 Nike Rise concept store to open at Bullring for winter 2023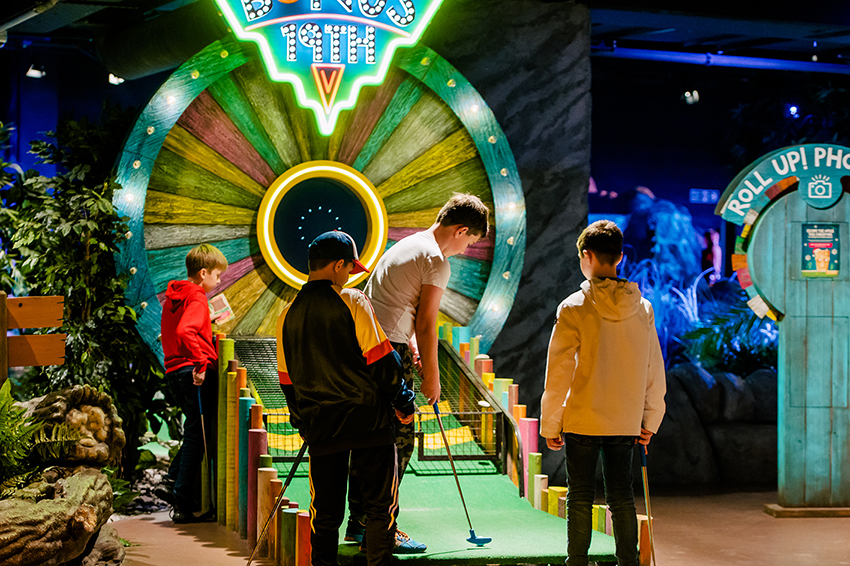 Summer in the city: Things to do with the kids in Birmingham